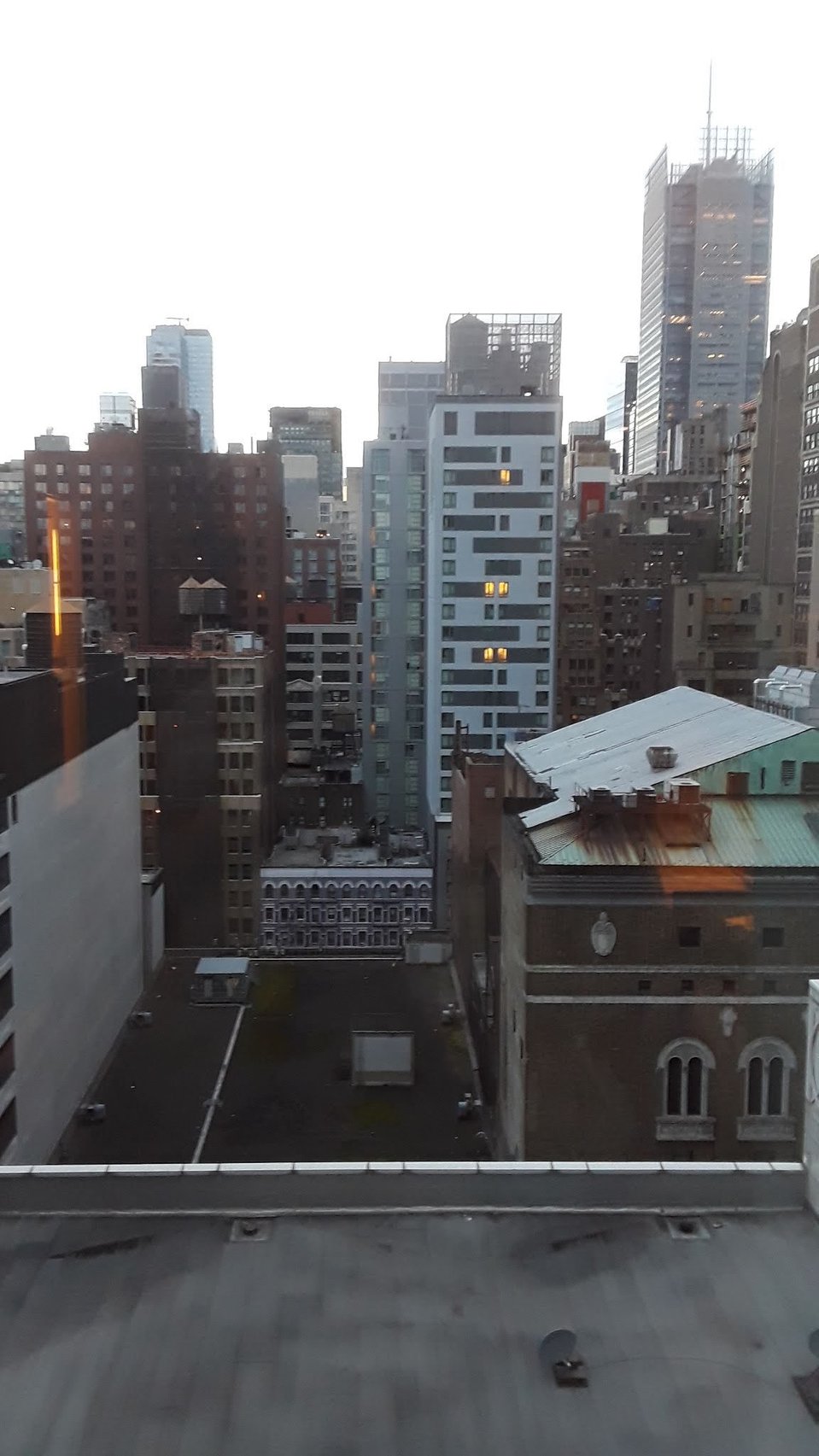 I went with a group from The Compass Atelier to NYC. New York is all about buildings and lines, parallels and verticals, huge and somewhat new buildings against the patterns of the last century. This is morning from my room.
The main event of the trip for me was seeing Alyssa Monks' work at the Forum Gallery. She mixes a realistic image with forest imagery on an abstract, heavily worked surface that ends up looking welcoming, almost serene.
Above also is a work I did of the wooden bridge into Utica, MD. This one is 9 x 12. I think I would like to redo this one on a larger canvas.
Right now I'm working on several other canvases but none ready to post. Next Saturday and Sunday I'll be in a Print Show at Artists and Makers with prints of my winter scene and the Azalea Garden picture.